If you have taken an arginine, citrulline, or even a beet root product and not seen the results you hoped for you're not alone. While many people have experienced miraculous results from nitric oxide boosters that include those ingredients, some people report little to no success in improving their health.
Figuring out if something works or does not work is so much more complex than we typically think. In fact it's a huge problem today in modern medicine. Think of cancer as an example. A drug is tested on a thousand people and if it cures one hundred of them, it's thrown into the dustbin because that is not a high enough cure rate to make money off of. Instead of understanding WHY those one hundred people were cured and creating a cure for those people, the entire thing gets scrapped for economic reasons.
We can fall into the same thinking with arginine and citrulline. We may take a product for a month or so, not see the results we hoped for and then assume it's just not going to work for us!
Thankfully, the production of nitric oxide in the human body is fairly straight forward and we now know why in some cases people do not respond to N.O. boosters like beetroot and arginine therapy.
The great news is it is really easy and straight forward to fix!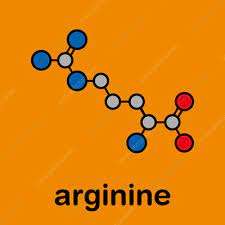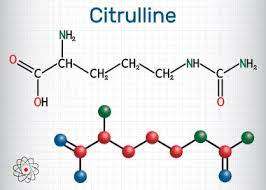 Understanding The Nitric Oxide Production Process
Nitric Oxide is created in your body when you ingest arginine, citrulline or a nitrate rich food like beets. The way it is created is via bacteria that live in your body. The bacteria convert the nitrates into nitrite and that in turn gets converted into nitric oxide. Therein for some lies the problem. These bacteria have special needs and if you don't have them, your not going to benefit. Good news is you can get them to grow, cultivate them and start to see results fast!
Step #1
You may be thinking these little guys live in your stomach, and you would be partially correct, they are present there, however they primarily live under your TONGUE! This makes what you do to your mouth of upmost importance! Here is a little bit of information to give you a hint of what not to do:
One recent study found that using MOUTH WASH increased blood pressure by significant margins within ONE DAY OF USE. Incredible right? So why would killing bacteria in your mouth increase your blood pressure? Because if the entire nitric oxide production process, the process that keeps your veins and arteries healthy and healing is via bacteria in the mouth, then KILLING THEM IS KILLING YOU.
Take away: Stop using mouthwash! It's that simple. It's literally killing you.
Step #2
The bacteria are not done yet! They have another thing they need to be able to function. Again, here is a clue. People who take proton pump inhibitors and antacids have for years had massive spikes in heart disease when compared to non users. Science now tells us why. The nitric oxide producing bacteria NEED A PH OF 2 OR BELOW to do their job! So your stomach must be acidic. This does not mean your body needs to be acidic, your stomach however does.
Take away: Stop using antacids and proton pump inhibitors. These products stop all N.O. production in the body and are proven nitric oxide killers. Before using a nitric oxide product, simply take some apple cider vinegar before you use it and you will be well on your way to regrowth of the needed flora!
Step #3
Antibiotics. With the information from above this should be obvious by this point. Antibiotics kill everything. The good and the bad. Limit antibiotic use when you can. If you must take them ( and yes many times you must ) have a remediation protocol for after their use. Make sure to take plenty of good probiotics and to juice green veggies high in nitrates to help build back up the nitric oxide producing bacteria.
That's basically it. Stop killing the important bacteria your body needs, avoid any medicines that may make your stomach less acidic and keep feeding the bacteria what they need. When you are compromised, and have little bacteria left, you want to build them back up using veggies at first. Once the bacteria that convert the nitrates into nitric oxide are working on the nitrate sources, they can then work on the arginine and citrulline.